Windows Clean-up Steps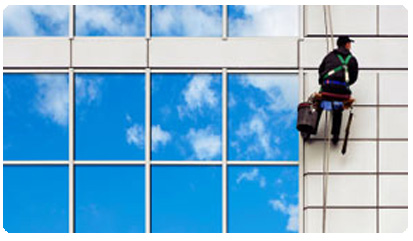 Check hard disk Integrity
Launch COMMAND as Administrator (N/A XP). Run check disk with repair option at next boot
If CHKDSK finds errors repeat command to see if the errors have been fixed. If it repeatedly fails at the same sector(s) run CHKDSK C: /R to map out the bad spots. Run CHKDSK C: /F again. If its fails stop here and try to back up the data on the disk by connecting it as a  second drive to another computer. Run the manufactures diagnostics on the disk to prove it has failed. If not reformat it with option to map out bad spots and repeat above steps. Otherwise buy a new disk and partition and format it. Reinstall OS and restore data from your backup or restore image from backup program such as Acronis True Image. 
Note: if applicable substitute "C:" drive above with your system drive letter
Purge system using industrial strength cleaner
Install Piriform CCleaner and execute following options:

Cleaner – "Run Cleaner" to remove Windows temporary files, …
Registry- run "Scan for Issues" – repeat until all registry issues cleared
Tools/System Restore – remove all but the last good Restore Point
Tools/Uninstall – remove all redundant programs, .e.g. unused programs, manufacturer's bloatware, suspect 3rd party PC utilities and browser toolbars/search tools.
Remove stubborn programs using Revo Uninstaller.
Reboot computer
Run CCleaner
Tools/Startup – disable unnecessary start-up applications
Reboot computer
Optionally uninstall CCleaner
Scan system for for virus and malware
Install Malwarebytes and run disk scan and remove all malware\viruses found
Uninstall Malwarebytes
Install AdwCleaner and scan disk and remove all malware\viruses found
Uninstall Adwcleaner within the program by clicking the Uninstall button. Note it does not appear in Control Panel/Uninstall list to do this outside the program.
Reset web browsers
Internet Explorer – Click Tools\Internet Options\Advanced\Reset – Tick "Personal Settings" and click Reset
Firefox – Click Menu button\Help. From the Help menu choose Troubleshooting Information. Click the Reset Firefox… button. Click Reset Firefox in the confirmation window that opens.
Chrome – Click Menu button and select Settings. Click Show advanced settings and find the "Reset browser settings" section. Click Reset browser settings
Defrag hard (system) disk
Remove hibernation file by running "powercfg /hibernate off" from command prompt (run as Administrator). This is recommended to get best defragmentation but if you prefer to use Hibernation skip this step.
Install My Defrag, select C: drive and run the "Data Disk Monthy" optimised script to defragment the drive. This is slow but give the best results.
From the My Defrag disk map check if the Page File is fragmented delete it  and run Defrag (step 2) again. Otherwise go step 5. You can locate the Page File(s) in the map by placing the gun sight cursor over the red (unmovable) elements.
Recreate (Custom) Page File with Initial Size = Maximum Page Size = 1.5 * total RAM. Note this recommendation is for typical desktop systems. For others please scan the web for the best value for you.
For good measure run the Defrag (step 2) again to verify you have optimal defragmentation.
Optionally uninstall My Defrag
Note: if applicable substitute "C:" drive in the above steps with your system drive letter
Windows Armory

Ensure a well known Windows Antivirus is installed and is up to date, e,g, MSE or Windows Defender; Avast Free; AVG Free or a top ranking paid for version such as Kasperski Internet Security 2014 or ESET Smart Security 7.
As part of your Windows cleaning arsenal alongside CCleaner;  Revo Uninstaller and toolbar remover AdwCleaner use Malwarebytes whenever Windows slows down unexpectedly  or the browser stops working or behaves erratically.
Optionally update drivers

Go to manufacturer's support web site (download drivers) and update the following:
Update BIOS.

DON'T RUSH THIS STEP

! Follow installation instructions carefully. For desktops without UPS don't do this step when power cuts are likely, e.g. high winds and thunderstorms in the area.
Update Chipset, Video, Audio drivers, Disk controller and other drivers
A sample list of well known Windows computer manufacturers support sites for driver downloads shown below. Others cab be found by browsing for something like "[Manufacturer] UK support".