Insert your portable USB drive into a free USB port. If you have USB 3 Super-Speed port (inside blue coloured) use this in preference to get a much faster backup.
Click the Windows 7 Start button (bottom left corner) and type "backup" in the search text box. Select "Backup & Restore" from the results list to bring up the following Control Panel window.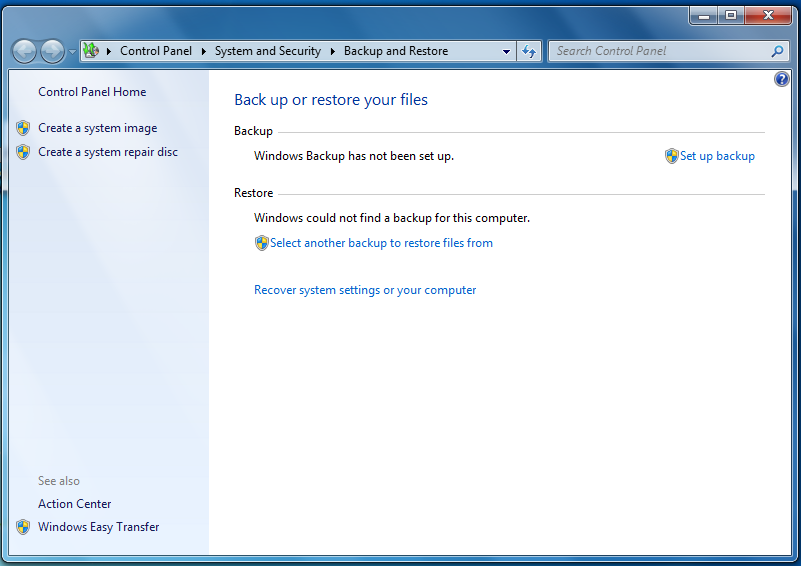 Click on "Create a system image" to bring up the next window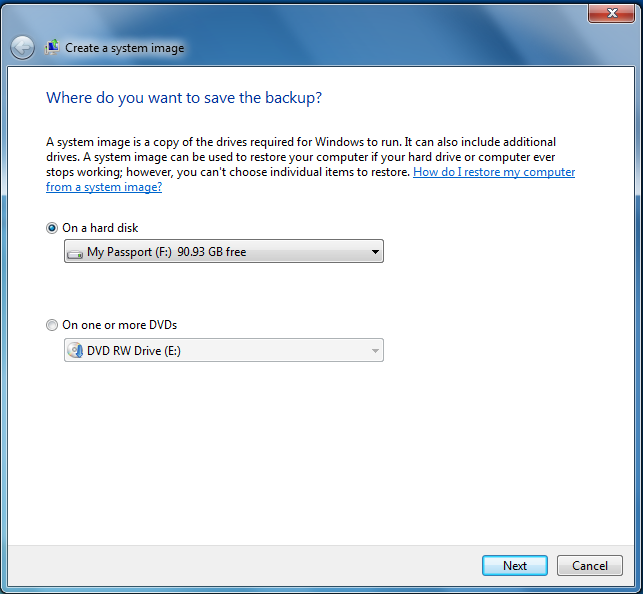 Ensure the Passport drive radio button is selected as the hard disk where you want to save the backup and click next to go to the confirmation window below.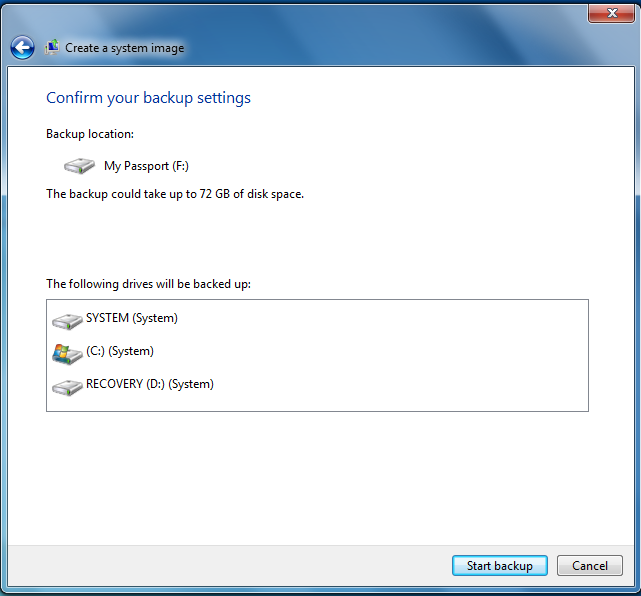 Click "Start backup" button to execute the image backup. Backup can take anything from 10mins to several hours depending on the amount of data. The backup image includes all the drive partitions and can, if necessary, be used to recover to a new drive and get you up and running to the point where you backed up. Vista, Windows 7 and 10 support recovery from a Windows system image file set.
Once complete close Backup & Restore.
If you see the Safely Remove Hardware icon

in the notification area, at the far right of the Taskbar, you can use this as an indication that your devices have finished all operations in progress and are ready to be removed. If you don't see the Safely Remove Hardware icon, click the Show hidden icons button to display all icons in the notification area.

To safely remove a certain device, click the Safely Remove Hardware icon

, and then, in the list of devices, click the Passport drive to remove. Windows will display a notification telling you it's safe to remove the device.